Renewables
We are currently experiencing the biggest change in the energy industry for many years with the promotion and development of electricity generated by means other than the traditional coal-fired plants. In recent years we have seen the introduction of large scale solar plants coming to fruition.
Cowell Electric has been working in this renewable energy industry for the last 15 years assisting these developments with the balance of plant installations on some of the first Wind Farms in South Australia.
We are a proud member of the Clean Energy Council where we welcome the opportunity be a part of key conversations to drive the future of the clean energy sector. Clean Energy Council work with over 800 leading renewable energy and energy storage businesses to further the development of clean energy in Australia.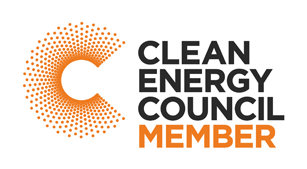 Cowell Electric is well placed to further support this growing market with our following capabilities:
 Large scale Solar Farm constructions
Wind Farm Balance of Plant installations
Microgrid (multi-source generating energy) design, construction, installation and commissioning
HV/LV Cable connections and terminations
Cable management
Underground Conduit installation